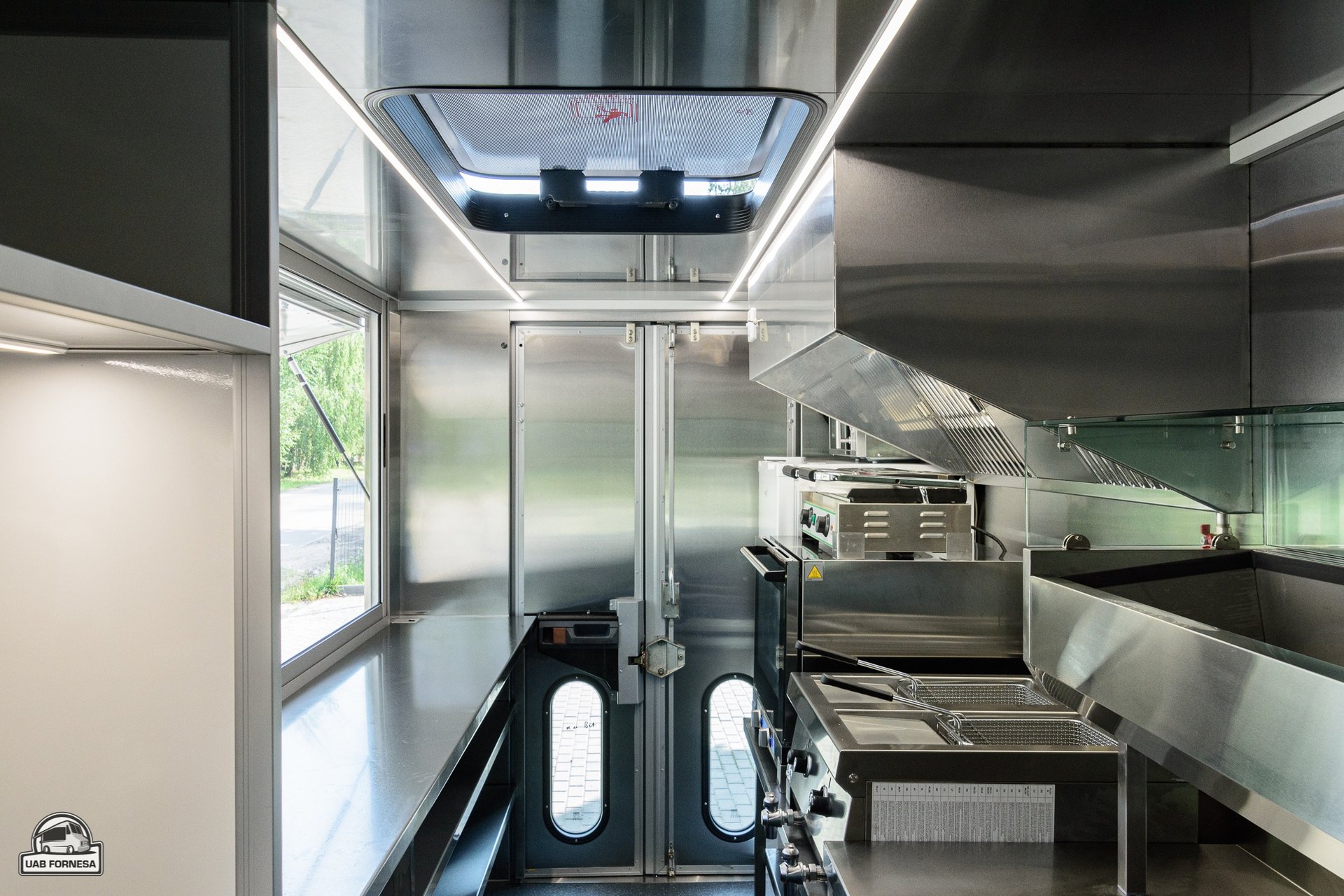 How much does it cost to convert a van?
The approximate cost of converting a truck is 10,000 EUR. This price includes the main items: interior decoration, electrical installation, trade window opening, aluminum construction window, water system, steam extractor, stainless steel tables. We would like to emphasize that the final price of each project is different and depends on the customer's choices and a van.
Who takes care of the car?
Used vans - the customer takes care of a used van. Of course, we always try to help with this and give advice on which van or truck is best to buy, as some vans and trucks are more suitable than others.
New vans - we take care of the chassis of a new vans.
Is there no problem registering a converted vehicle?
We help to arrange the registration documents for converted vehicles from N1-BB to N1-BB-SJ (special purpose vehicle).